REIGN is a spirit filled church located in Orange County, CA.  You will experience God's presence, power and Holy Spirit.  REIGN campus is located in beautiful San Juan Capistrano.  We are all things JESUS!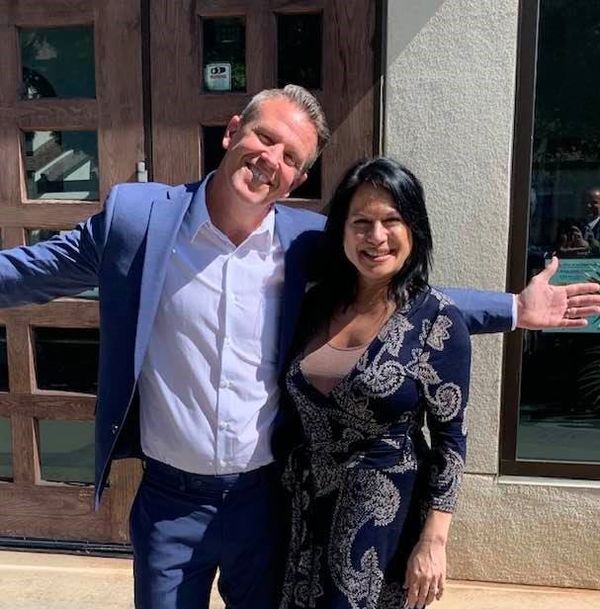 REIGN started in Terry and Debbie Hilgen living room shortly after Terry experienced a supernatural life-changing encounter with God.  REIGN quickly grew through word of mouth and evangelism.  People were drawn by their love for God, people and community.    
REIGN is unique in that it has not lost it's living room home roots, and still feeds all it's guests every Sunday with a wonderful agape love meal with real food, love and friendship.
Terry and Debbie are real and friendly people who love God and people. They are gifted apostolically as teachers and evangelists operating in the gifts of signs, wonders and miracles leading thousands to Jesus.  
Our passion is to help everyone draw closer to God and experience more of Jesus by the power of Holy Spirit.  Come visit us, we would love to meet you and pray for you!
For more information on REIGN Church, REIGN Evangelism Crusades and REIGN School of Ministry, visit us live in San Juan Capistrano CA & online @
https://www.reignchristianfellowship.org
https://www.facebook.com/ReignChristianFellowship
Pastors - Terry & Debbie Hilgen
Children's Pastor - Dana Halverstadt
Overseer - Mike Brantley
VISION ~  To see everyone encounter God intimately.
MISSION ~ Love Jesus, Share Jesus, Love Others to Life.